I have no idea why I picked this topic for day 5 of #14daysoflove but I thought it would be fun to change gears here and rather than feature a hobby or product, share a few celebrities that I love.
Becca Tilley
from the Bachelor. I want to be her best friend. I think she is so funny and so beautiful and just a good person! I listen to her podcast and it makes me feel like I really know her... is that weird? Her captions and Instagram stories are my favorite and I just relate to her haha. One of my favorite things about her is her faith and that she's not afraid to talk about what she believes via social media, on her podcast, etc. She's my fav. So Becca, can we be best friends, please? A day of hanging out with Becca and Jojo sounds like a blast!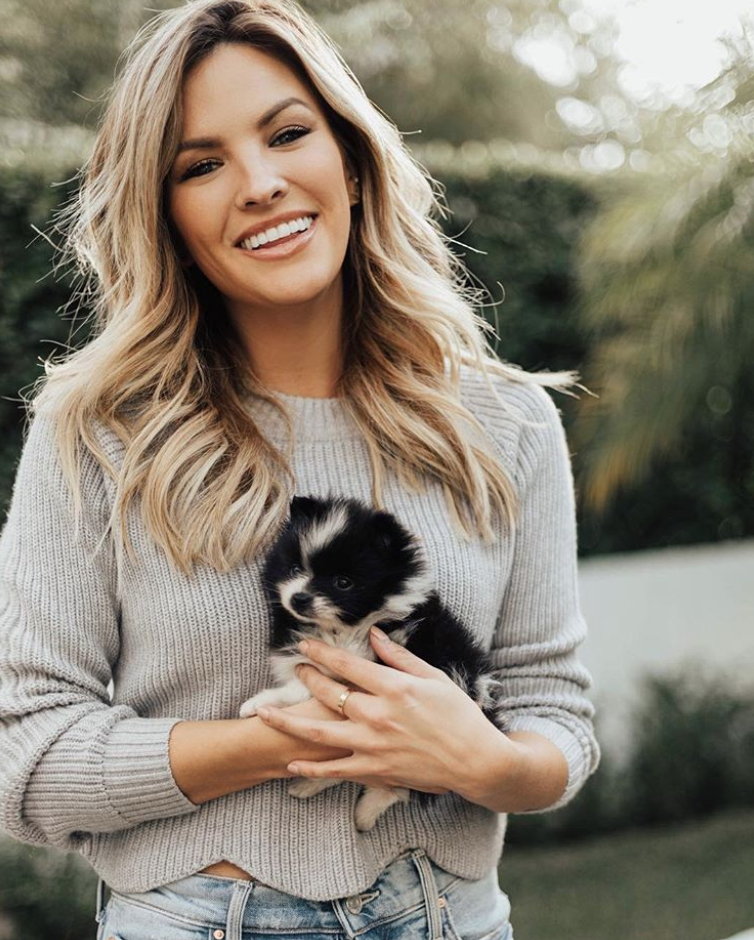 Chip and Joanna Gaines. I probably don't even have to expound on this. Similar to Becca, I love that Chip and Jo are willing to share their beliefs with the world. I have so much respect for people who stand up for what they believe even if it's not super popular. If you haven't watched Fixer Upper or read their book
The Magnolia Story
, have you even lived? Their banter cracks me up and their style is to die for.
Dennis Quaid. I've loved him since I was a little girl mostly because he reminds me of my dad. If you know my dad, Ken, you may be able to see the resemblance. Parent Trap was my favorite movie growing up and The Rookie was one we watched often at our house. We are all big Dennis Quaid fans around the McMurray home.
Do you see the resemblance?!
Kate Hudson and Matthew McConaughey. I group them together because my favorite roles that each of them have played are in How To Lose a Guy in 10 Days. I love that movie so much! It's one of those movies that if I ever see its on TV, I start watching it even if it's at the end.
So there you have it. My favorite celebrities! Who are your favorite famous people and why? I want to know!
To read about the other things I love, click
HERE
!
xoxo, Chelan