If you know me at all, you know that my abilities in the kitchen have been a constant struggle my entire 5 years of marriage. BUT! I am learning and I am improving! If you are at all insecure about your cooking abilities, please
read this post about a few of my cooking failures
. I'm sure it will make you feel better about yourself.
I am here today to proudly tell you that I have improved when it comes to cooking. Not by much, mind you, and cooking for people other than Parker still really scares me, but I'm getting there! So I wanted to share with you a few easy peasy lemon squeezy and delicious meals that are Parker and Chelan approved (because I'm also one of the world's most picky eaters...
read about that here
). I promise you, if I can make them, you can too!
Garlic Butter Fettuccini with Chicken and Zucchini
First things first, I love
the website
that this meal is from. We have liked every recipe we've tried from Damn Delicious (I really hate the name of the website btw) but this one is our favorite. Parker requests this dinner often and it was a real winner when my friends came to visit us in South Carolina last November, too. I like to top mine with a little sprinkle of lemon pepper which isn't listed in the recipe but is SO GOOD!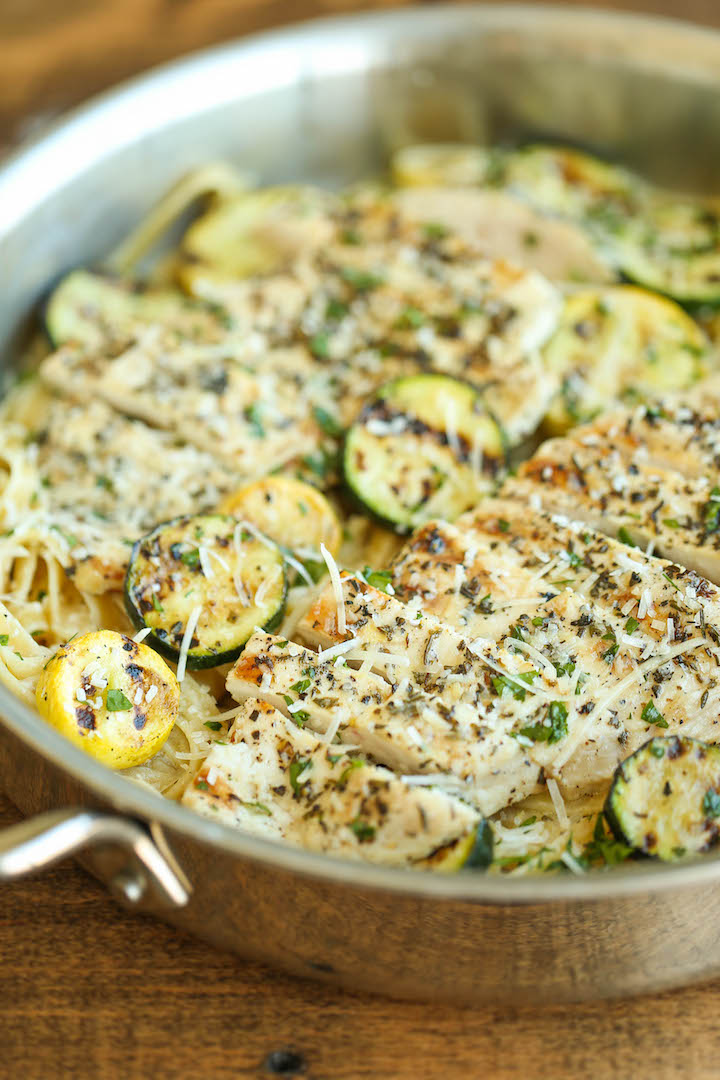 Jalapeño Popper Chicken Casserole
Parker and I love jalapeño poppers and we love a good casserole so when I came across this combo on
Eatwell 101
I knew I wanted to try it and it was a total hit! The two of us ate the entire casserole the night that I made it haha. It's also apparently gluten-free and keto-friendly if you're into that kinda thing. This recipe is super simple, too, and like I said before, if I can follow a recipe and the meal turns out edible, then it is pretty much foolproof!
BBQ Ranch Pasta Salad
This is actually my Aunt Brenda's recipe and it's been a staple at our house. It's literally one of the easiest meals EVER and so, so yummy! I usually make a massive bowl of it and keep it in the fridge to be eaten throughout the week. One of my favorite things about this meal is that it can be tailored to meet a lot of different taste preferences because you can mix up the things you add to it. You could also keep the ingredients separate so people can create their own mix and not have to pick anything out if they're picky like me!
If you have any super easy meals that are on repeat at your house, send them my way! I'm always looking for new ones that are EASY and QUICK! What's your go-to meal to cook for your family right now?
xoxo, Chelan