While in Vegas, I had access to my mom's closet and to my sisters make up and hair abilities so I knew I needed to take advantage of it. We decided to do a day-to-night concept where I would basically wear the same outfit all day and just change up a few small things to take the outfit from casual day wear to something a bit more appropriate for date night! Here's what we came up with!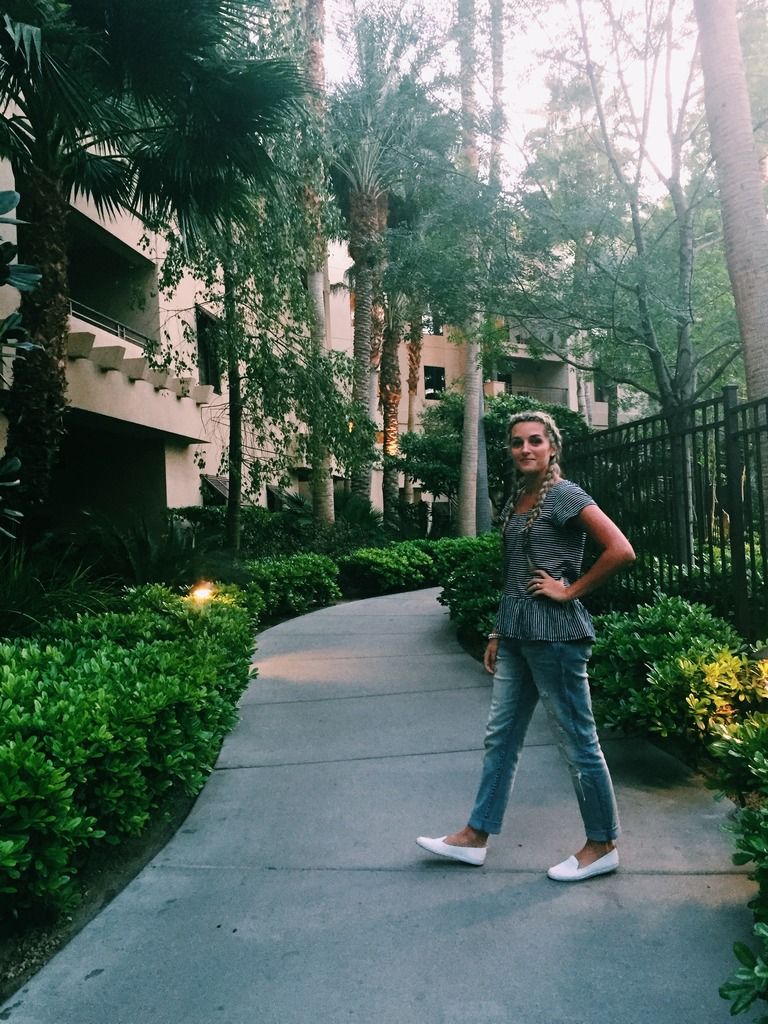 Laughing so hard because people were walking by lol
I wish I could have taken this entire outfit home with me. I'm obsessed with every last piece (give me all the peplums and all the boyfriend jeans!) so it was really fun to combine all of them all. I also put this whole thing to the test by wearing the day time outfit all day and then we changed up the look a little bit and went to an M83 concert on the Las Vegas Strip!
Matlin darkend up my make up a bit, made it a bit more dramatic, and put my braids into a cool little bun, swirl thing so I didn't look like such a twelve year old. I also added some wedges to dress things up a teeny, tiny bit more.
M83 concert was the bomb! Seriously so fun with such great music and even better company!
Love this girl!
Gap Outlet
Boyfriend Jeans:
Joe Fresh
White Shoes:
Ardenes
Wedge heels:
Famous Footwear
Thanks for stopping by and stay tuned for a McMurray family music video cuz duh!