In my opinion, leopard print is a neutral. It's the only animal print that I will wear so when we decided to do animal print for our How We Wore It series, it was a pretty simple decision for me.
JK JK! This was not my outfit for this post. But I had to include this because this Animal Print thing we did this month totally inspired my Halloween costume for my dance classes on Tuesday. We are supposed to dress up every day this week...... So here was my impromptu cheetah costume lol. I actually loved the buns. There were also cheetah print socks and shoes, too! Rawr!
Let's talk about these shoes. They are my favorite. They are super comfortable and effortless and I wear them almost every day. They are also the first pointed toe shoes I owned and now I want allllllll the pointy toes :)
Now we have to mention this vest that I found in the granny section at Sears. It was a steal and I love it so much! The button detail on the back is my favorite part, but the leopard print on the inside is a close second. I also like that it's not too puffy like some vests can be.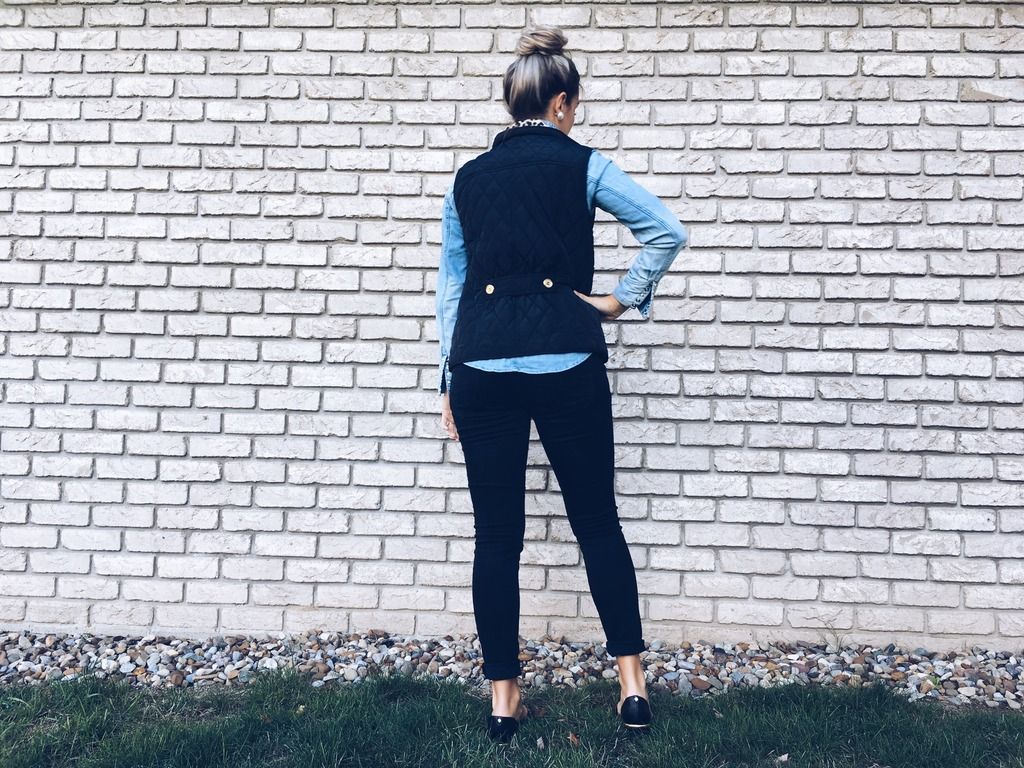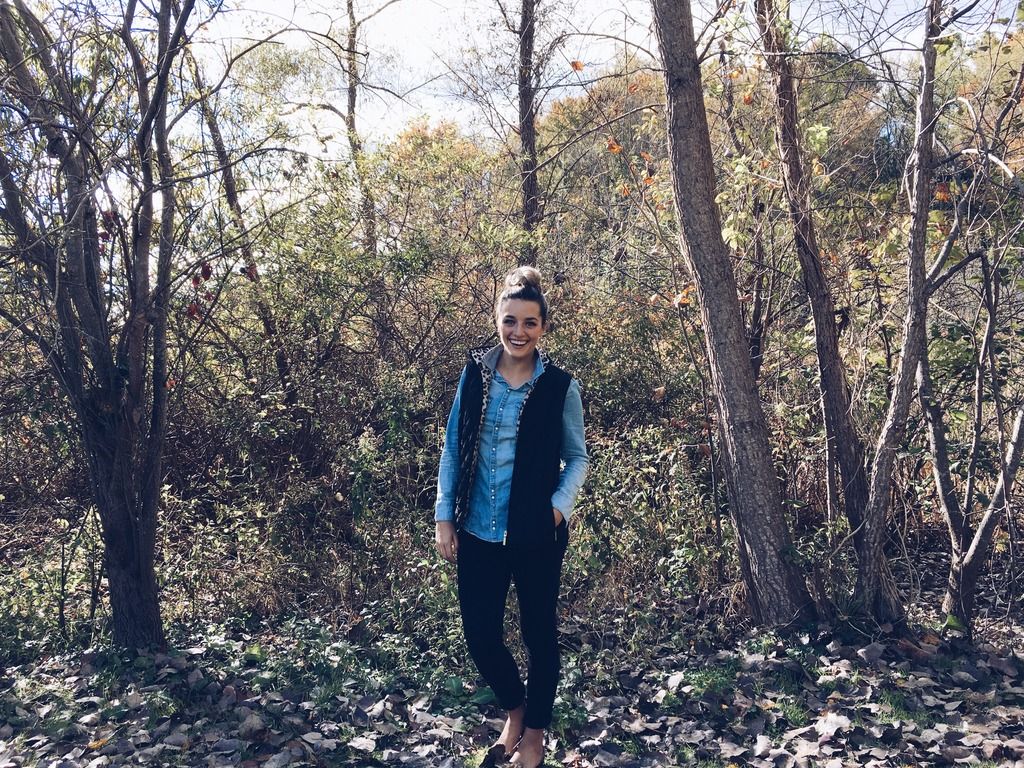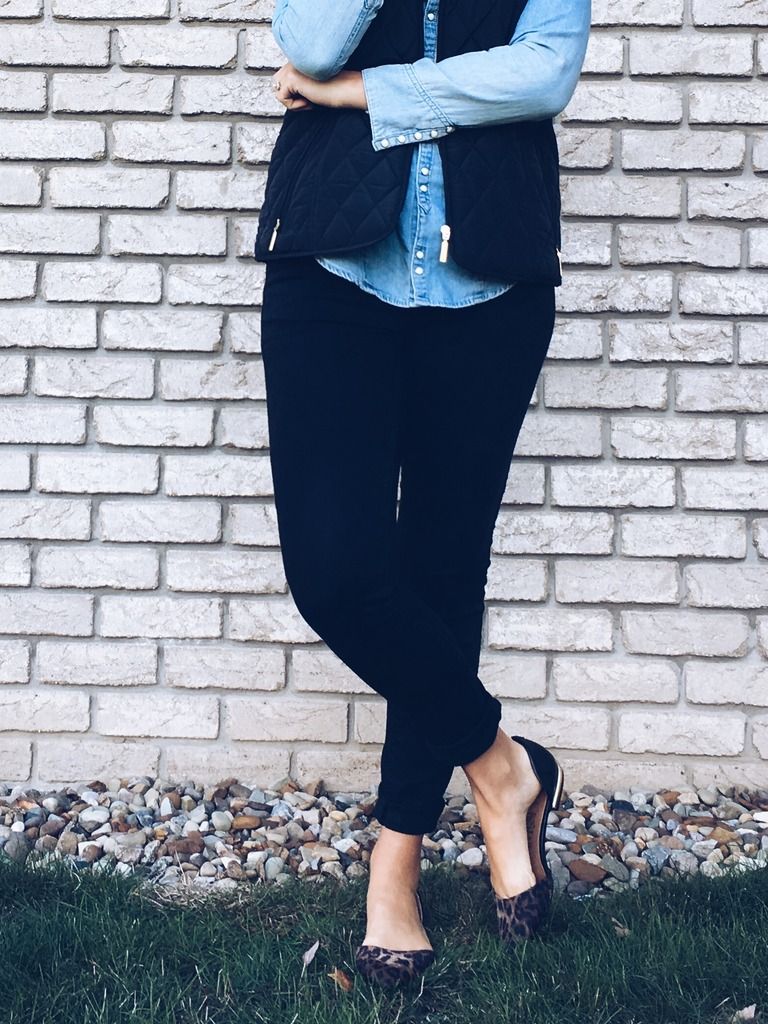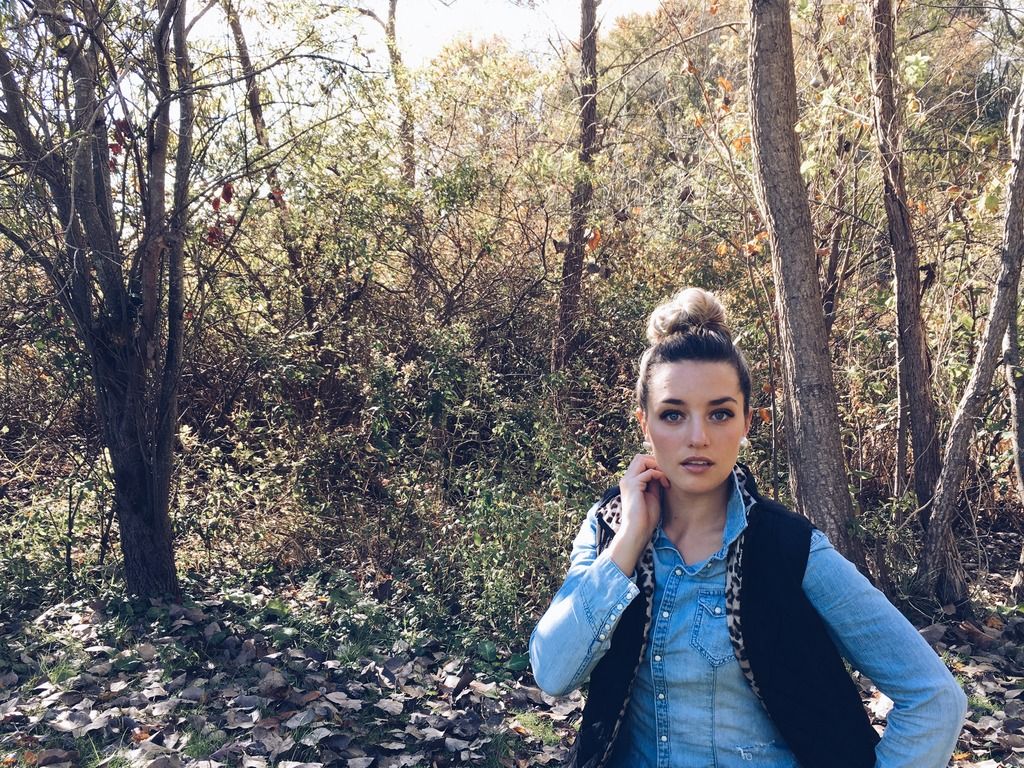 This photo cracks me up! I may or may not have been falling over when it was being taken haha!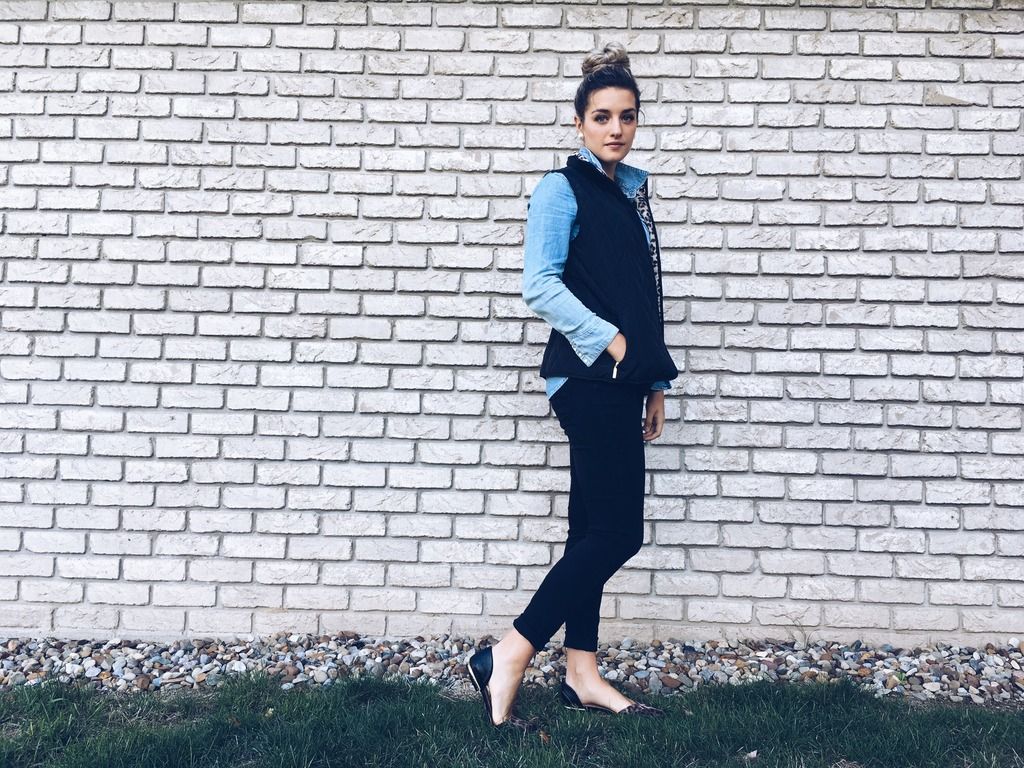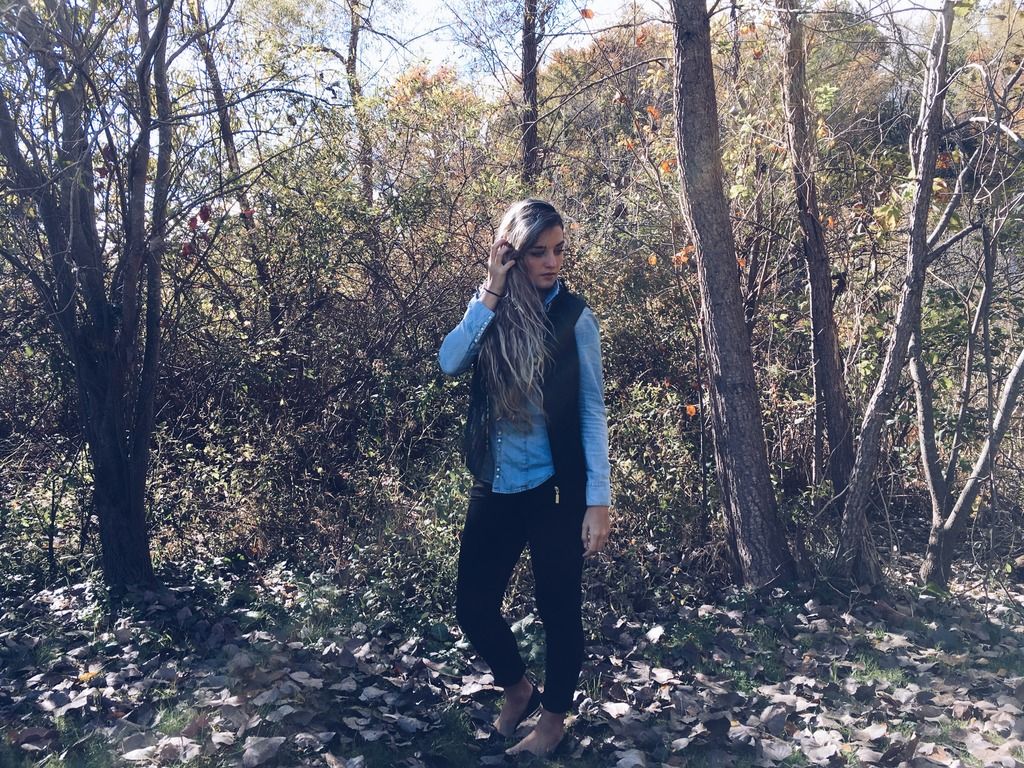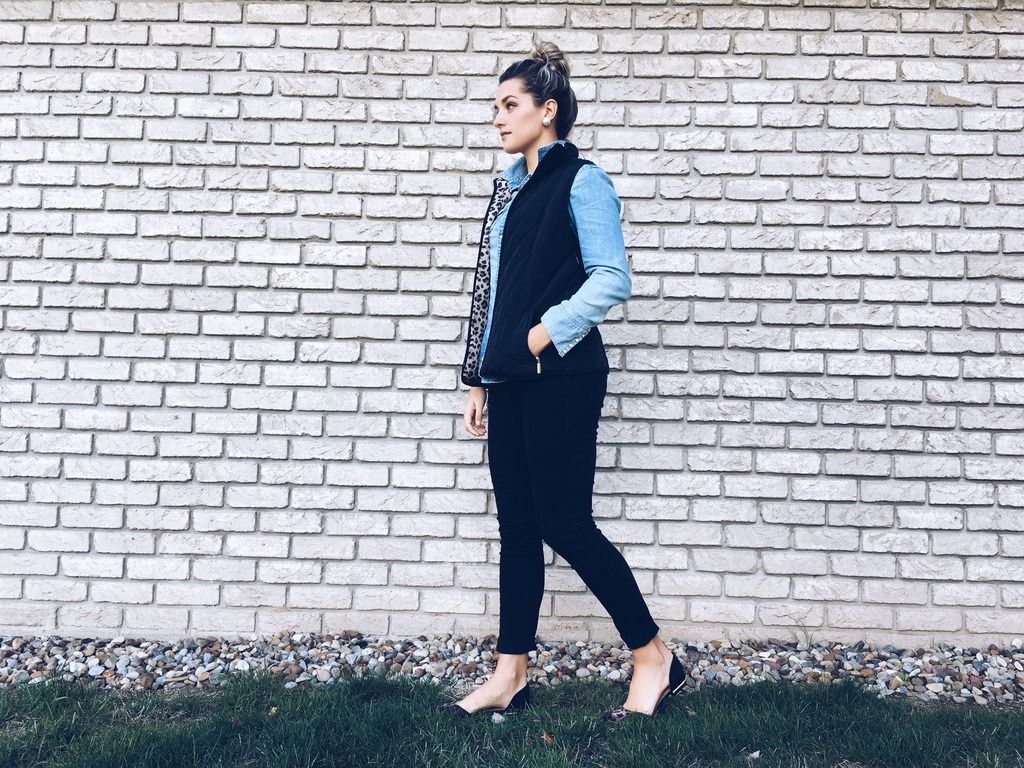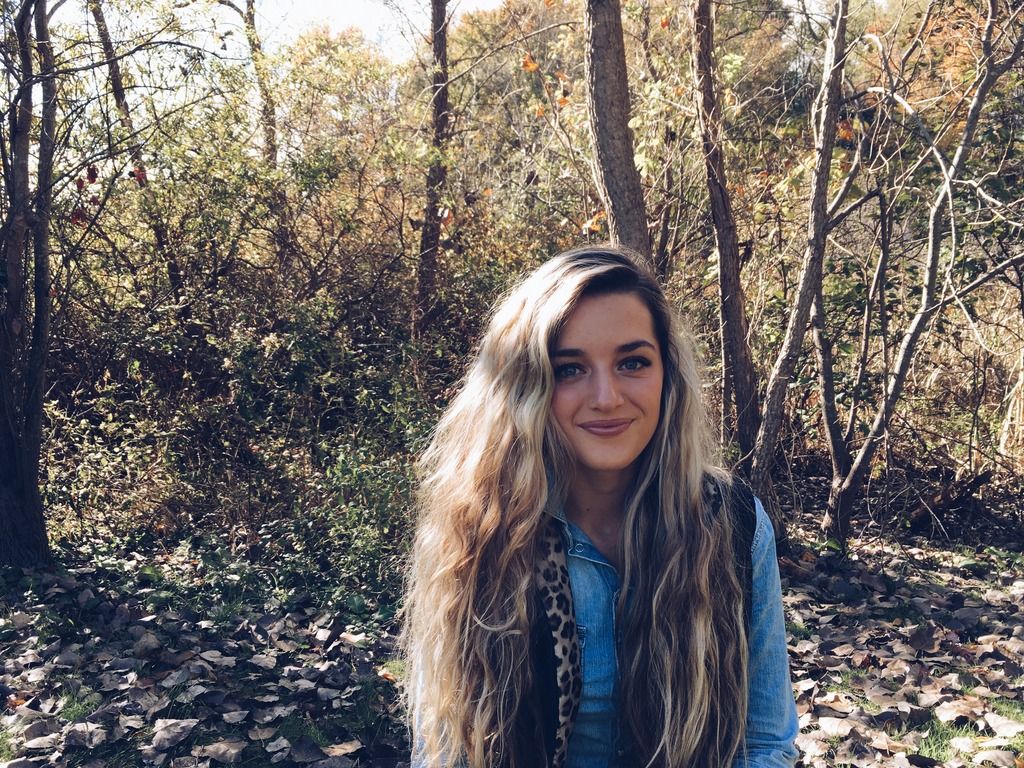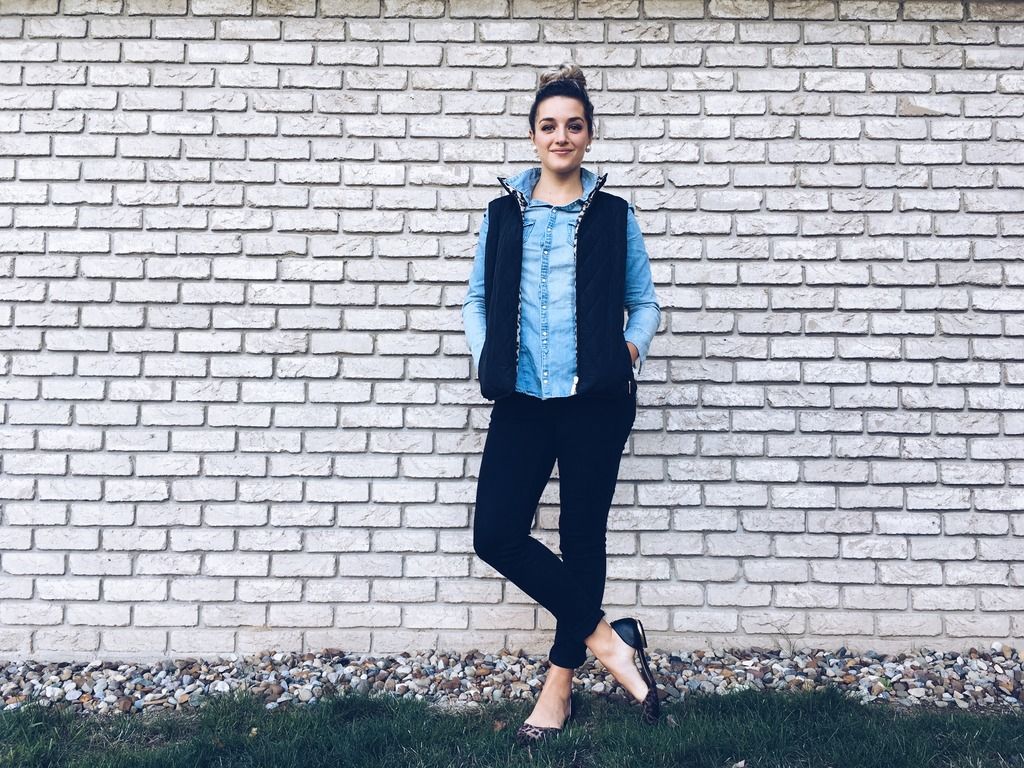 Shoes:
Target (old) Similar here
.
Chambray shirt:
H&M (old) Similar here
.
Vest:
Sears (old). Similar here
.
Pants:
American Eagle
Thanks for reading! Be sure to check out my lovely friends' posts!
Hannah from
Twinnerpated
Brittany from
Brittany Lowry Blog