Yesterday was the first official day of fall according to the calendar but the temperature around here has increased and the humidity is back so it feels like summer again and I'm not mad about it. We did have a few fall-ish days last week which made me want to cook cozy meals so I figured I'd share another easy meal round-up featuring those fall-appropriate dinners!
Easy Crock Pot Cream Cheese Chicken Chili
This recipe is from
Yummy Healthy Easy
and it's a favorite of ours. We don't eat it as just a bowl of chili, though. For some reason, I've always served this over rice which seems super random but my mom served it that way so that's what I've always done. We are having this meal this week and I'm really excited about it! So easy and delicious! Parker approved (and requested) as well!
Beef Stew
My mom Facetimed me a week or so ago and mentioned that she was going to make the beef stew recipe that she has used my entire life and just the thought of this meal set my mouth to watering. I put it in our weekly meal plan immediately and I was pleasantly surprised to see that the entire meal cost us less than $15 and it fed us for at least two days. All you do is chop up the onion, celery, and potatoes and then dump everything in the crockpot. Let it cook for 8 hours on low or 4 hours on high. I served it with dinner rolls and it was amazing. I can't wait to make it again!
2 lbs stew meat
2 c carrots
2 or more large potatoes
1 or 2 onions
2 stalks of celery
2 cans of cream of tomato soup
3/4 can of water (use the soup can if you didn't get that...)
2 beef bullion cubes and/or 1 packet of your favorite beef marinade
Add some garlic powder & salt and pepper
Dump it all in the crockpot and mix it together then leave it alone and enjoy when it's done!
Since this is a family recipe, I don't have a fancy photo to go with it because taking pictures of food is hard and I always just want to eat the food in front of me rather than take photos of it... ya know?
One-Pot Garlic Parmesan Pasta
I made
this dish
for the first time last week and it was one of the easiest meals I've ever made. I am a really slow cook (because I'm known to make a lot of mistakes when cooking I now go extra slow to triple check each step hahaha) but this meal literally took me a half-hour to make. It uses ingredients that we almost always have on hand so it'll probably become a staple at our house. It would be really easy to add chicken to, too! Just buy a rotisserie chicken and add the meat in after the meal is cooked for hardly any additional work.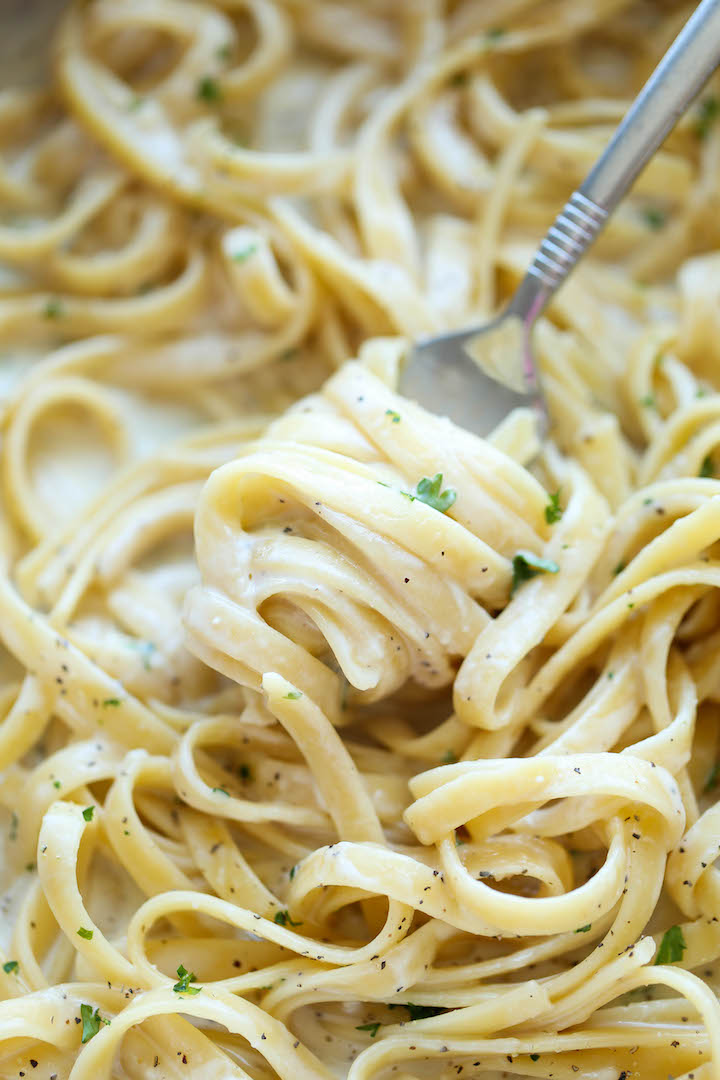 What are your favorite fall meals? Thanks for popping in today!
xoxo, Chelan